How to set up free messaging on your phone while traveling internationally
Traveling internationally can incur costs when using your phone. Kurt "CyberGuy" Knuttson shows you some messaging apps to download when traveling abroad.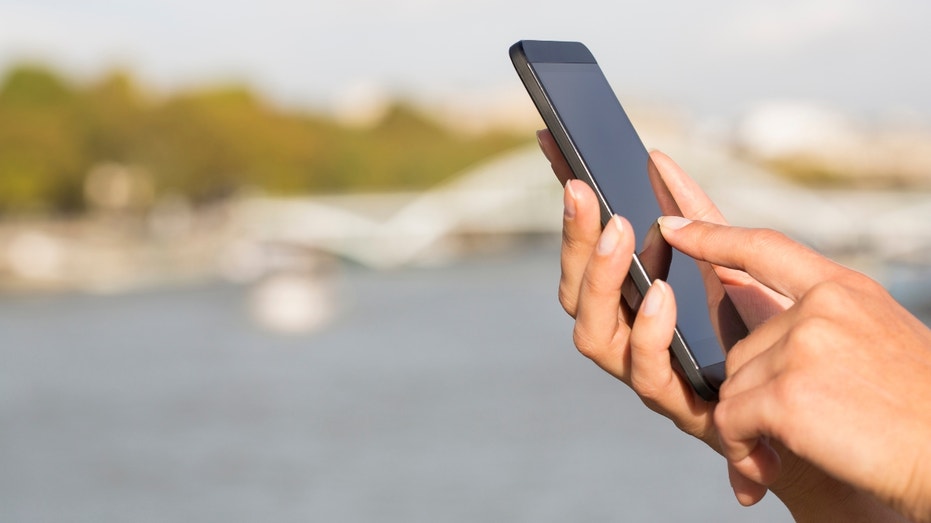 Ever wished you could stay connected no matter where your travels take you? Imagine sending texts seamlessly even when you're halfway around the world. Well, that's exactly the kind of global connectivity Dean from Alpharetta, GA is after. 
CLICK TO GET KURT'S FREE CYBERGUY NEWSLETTER WITH SECURITY ALERTS, QUICK TIPS, TECH REVIEWS AND EASY HOW-TO'S TO MAKE YOU SMARTER
He wrote us telling us he is traveling in the near future and wants to be able to text while abroad. Here's what he had to say:
"We struggle with what we can do traveling internationally with our iPhones. We just want text. We have a trip to Italy ahead and a Mediterranean cruise as well. How do we set our phones up to let us text free. Verizon is our carrier. Thanks
-Dean, Alpharetta, GA"
Thanks, Dean, for writing to us. There are a few options for both iPhone and Android when it comes to completely free messaging, as well as a few options that will cost you a low price with more flexibility.
PROTECT YOURSELF FROM TECH SUPPORT SCAMS
To access free messaging when traveling internationally with Facebook Messenger, connect to Wi-Fi or use a local SIM card with data to send messages and make calls without incurring additional charges from your mobile carrier.
iPhone: 4.0 stars(at time of publishing) 
Android: 4.1 stars(at time of publishing) 
Facebook Messenger is great for instant messaging, allowing you to send text messages, photos, videos, and audio recordings to your contacts. 
This real-time communication feature enables you to maintain ongoing conversations with your loved ones, regardless of the distance between you. Facebook Messenger does require access to a Wi-Fi network if you don't want to pay anything. It relies on an internet connection to send and receive messages, make voice and video calls, and access other features.
SIX PRIVACY AND SECURITY QUESTIONS AND ANSWERS TO CLEAR UP ONCE AND FOR ALL
To get free messaging when traveling internationally with iMessage, connect to Wi-Fi or use a local SIM card with data to send messages and make calls without incurring additional charges from your mobile carrier.
iPhone: 4.1 stars(at time of publishing)
This option is only handy when it comes to messaging between iPhone users like Dean, but it is completely free to use. If you and the person you're texting both have an iPhone, you can use the Messages app that you already use to text. If you didn't set up an international plan with your phone carrier, iMessage will only work while you're on Wi-Fi, and you'll be able to tell because your texts send as blue bubbles instead of green ones.
Be sure you have iMessage turned on by following these steps:
If you want to avoid any potential charges for international SMS messages, on the same Messages page of your Settings, be sure Send as SMS is toggled off.
REAL OR FAKE? AI PRODUCT REVIEWS ARE MAKING IT IMPOSSIBLE TO KNOW THE DIFFERENCE
To get free messaging when traveling internationally with WhatsApp, connect to Wi-Fi or use a local SIM card with data to send messages and make calls without incurring additional charges from your mobile carrier.
iPhone: 4.7 stars(at time of publishing) 
Android: 4.3 stars(at time of publishing) 
WhatsApp is a popular messaging app that allows you to send messages over Wi-Fi or data connection. It works across iPhone and Android, so anyone can use it to message friends or family. You'll need to download the app and have an internet connection, and you can follow the steps to connect it to your cell phone number.
Remember, WhatsApp requires an active phone number to function. Make sure your phone is connected to a cellular network or has a working SIM card to receive the verification code during the setup process. Be sure to have a good Wi-Fi connection to be able to send messages over WhatsApp for free.
If you're looking for a way to stay connected and enjoy free messaging while traveling internationally, Signal can be a great option.
iPhone: 4.8 stars (at time of publishing)
Android: 4.4 stars (at time of publishing) 
Signal is a privacy-focused messaging app that prioritizes secure communication. It is free and easy to use and offers end-to-end encryption for messages, voice calls, and video calls. Signal's commitment to user privacy means that it doesn't collect or store user data, making it a popular choice for individuals concerned about their digital privacy. The app also supports features like disappearing messages, screen security, and encrypted group chats. It is a great way to go when traveling abroad.
BEWARE OF THE 'SAY YES' PHONE SCAM
Stay connected for free while traveling internationally by utilizing Telegram's messaging features and connecting to Wi-Fi networks.
iPhone: 4.2 stars (at time of publishing) 
Android: 4.3 stars (at time of publishing)
Telegram is a great free messaging app that is particularly useful when traveling abroad. It offers reliable and fast messaging services even in areas with limited connectivity, allowing you to stay in touch with friends and family. With cost-effective communication over the internet, end-to-end encryption for privacy, and features like group chats and offline messaging, Telegram ensures seamless and secure communication while you explore new destinations.
HOW TO STAY CONNECTED ON YOUR PHONE WHILE TRAVELING ABROAD
All of the apps above allow you to stay connected without incurring hefty texting charges by harnessing the power of Wi-Fi. Here's how to make WiFi calls on your phone:
HOW TO SILENCE AMAZON ALEXA'S 'BY THE WAY' SUGGESTIONS
Ensure that you confirm the Wi-Fi network name with the business that is allowing you to log onto their WiFI, as several locations may require a password for access.
Next, carefully browse through the available network options in the vicinity. If you come across multiple networks with identical names, inform the relevant establishment. In most instances, this situation arises due to the business utilizing a dual-band Wi-Fi router, which generates two separate networks—one operating at 2.4GHz and the other at 5GHz.
Make sure your gadget's operating system is up to date, along with the browser. That way, potential vulnerabilities that hackers can exploit will be eliminated.
You can also install a VPN app to encrypt your Internet connection. That way, hackers won't be able to snoop on what you're sending and receiving. For the best VPN software, see my expert review of the best VPNs for browsing the web privately on your Windows, Mac, Android & iOS devices by visiting CyberGuy.com/VPN.
DO THIS BEFORE YOU TOSS, DONATE OR SELL YOUR PRINTER
If you don't want to be dependent on a WiFi signal, you'll need to add an international plan to your phone carrier. You can contact your phone carrier to find out the most affordable option for your plan. For best ways to text wherever you are using an international phone plan and SIM cards, click here.
HOW TO STAY INCOGNITO AND CONCEAL YOUR NUMBER WHEN CALLING SOMEONE
If you only want to send a few text messages here or there while abroad, you'll be able to find WiFi pretty easily and will have no trouble using one of the apps I recommended. However, I do also recommend adding a cheap international plan, even if it's a small amount of data, so you're able to use your phone in case of an emergency in the country you're visiting.
Have you experienced the challenge of staying connected while traveling internationally? What messaging apps or strategies do you use to keep connected while abroad? Let us know by writing us at Cyberguy.com/Contact
For more of my tech tips & security alerts, subscribe to my free CyberGuy Report Newsletter by heading to Cyberguy.com/Newsletter
Copyright 2023 CyberGuy.com. All rights reserved.
What's Your Reaction?